Our Mission
We use food as the foundation to change lives and strengthen communities.
Our primary mission activity is culinary training and job placement services for adults experiencing barriers to employment.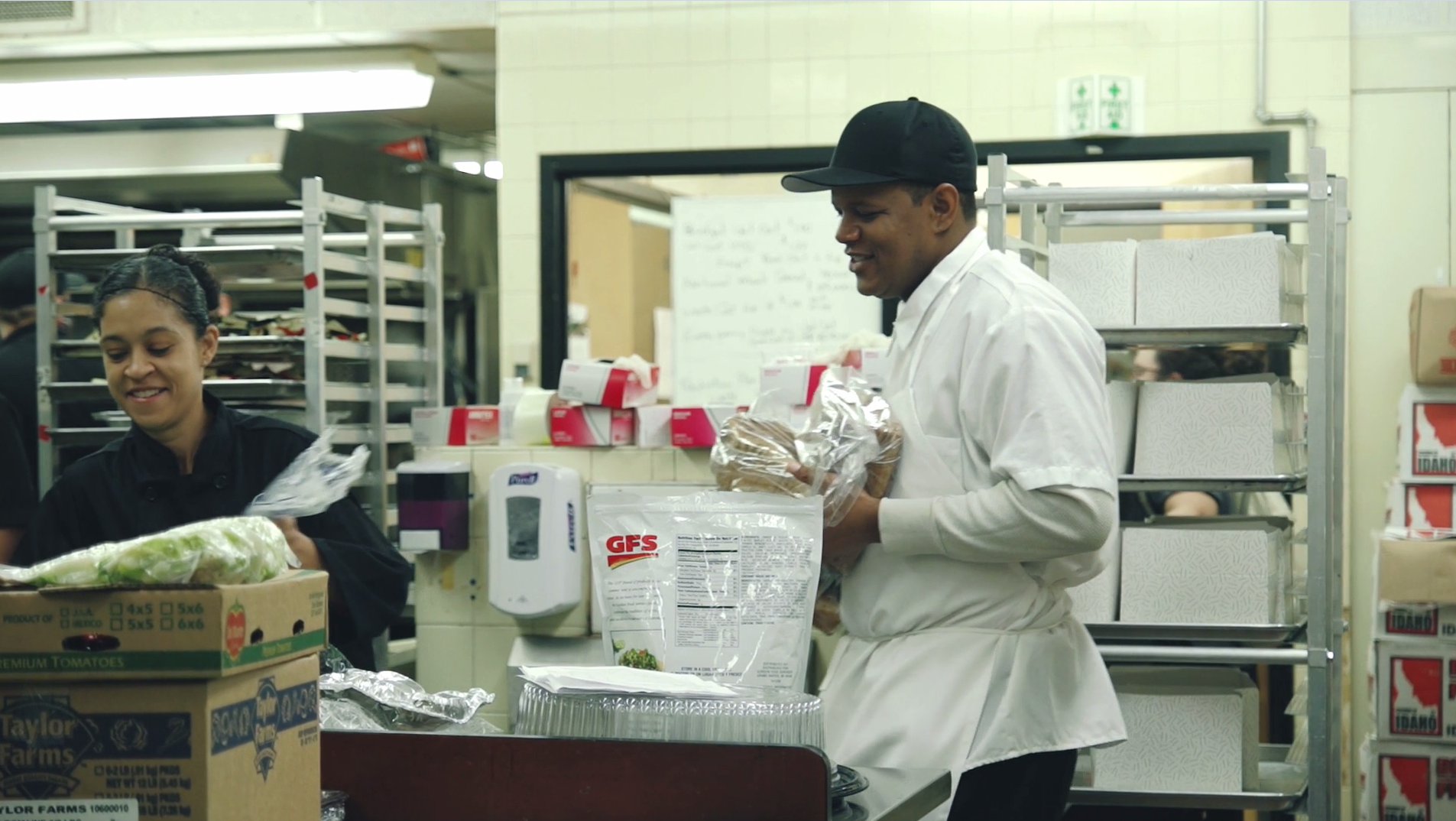 CKP History
Community Kitchen Pittsburgh was launched in July 2013 with the strong support of the local funding community. We launched in response to an identified need to increase access to high quality, healthy food in institutional settings (such as schools); and a need for pathways to living wage jobs; and a belief that these goals could be closely integrated through our regional food system.
Jennifer Flanagan
Executive Director / Founder
Mark Panichella
Career Services Manager
Jesse Sharrard
Training & Education Director
Travis Torsell
Chef Trainer / Catering Chef
Darryl Coaston
Lead Chef Trainer / EIC Kitchen Manager
Rikki Rabbin
Nutrition / Compliance Specialist
Keith Holt
Production Chef
Markeya Lowry
Case Manager
Robert Masey
Career Services Coordinator
Norina Espinosa
Catering & Events Coordinator
Andrew Leslie
Purchasing Manager
Sam Swartz
Administrative Assistant
Our Partners
We have over 80 employer partners hiring our graduates. We are also proud members of Greater Pittsburgh Nonprofit Partnership, and Catalyst Kitchens and we are a United Way Partner Agency.
Our key community partners include:
Mimi Falbo
Chair
Falbo Consulting & Owner, Market Café
Robert Delach
CFO & Treasurer
Managing Director/CFO, AGSM Private Equity Firm
Frances O'Connor Magovern
Secretary
Attorney, Blank Rome LLP
Annette Mich
Systems Consultant & Co-Owner, Prantl's Bakery
John Howey
Exec. Chef, UPMC Presbyterian
Michael Wilson
Glen Hazel Community Resident Management Corporation
Eddie Yongo
Chief Development & External Relations Officer, Pressley Ridge
Bill Fuller
Corporate Chef, Big Burrito Group
Joan Kimmel
Owner, The Urban Gardener